Last Updated on March 19, 2023
This article may contain affiliate links. I get a small commission (at no extra cost to you) for any purchases made through them. Read more on the disclaimer page.
Hobbies come in handy when you need to take your mind off the stresses in life. Having one or two of them makes your life outside work enjoyable. While the idea is to have fun in your free time, it's possible to make money from your hobby.
If you have a job you don't like or just want to earn extra income doing what you love, you're in the right place. You don't have to worry in case you haven't found your hobby yet. This article will give you some ideas to carry out as soon as you wish.
Find out what these 35 hobbies that make money are!
Quick Ways to Make Money Right Now!
The Ultimate List of Hobbies That Make Money
The ideas listed here are great for making money on the side. You can also turn a hobby
into a business and work on it full-time.
If you're ready to start exploring, here are the top money-making hobbies.
1. Teaching
This hobby comes first on the list because it's possible to teach most of the rest. If you're skilled in something, people struggling with it can pay to learn from you.
You only have to ensure that whatever you want to teach can attract a significant number of students. And you achieve that by researching online. You can even try to acquire some learners first before you start teaching.
Tutoring
Many people require tutors on various subjects. Whether you're good at English or Advanced Chemistry, there are students willing to spend money to acquire your knowledge.
How to make money as a tutor:
Tutor local middle school, high school, or college students.
Join an online tutoring site. For instance, teaching English on VIPKID can earn you $14-$22 per hour.
Start your own tutoring website.
Depending on your location, there might be rules regarding being a tutor.
Online Course
Creating an online course is a sure way to get paid for your knowledge and ideas. Well, you only earn money if your course is valuable.
An online course can have written content, videos, or both. Videos work best because they offer better engagement.
Once you're ready, you can create and sell your e-course on Teachable. They have a step-by-step guide to help you set up everything as needed.
2. Writing
Writing is a hobby that you can quickly turn into an online business. Publishing books has long been a popular way to make money writing. But times are changing fast.
Blogging
Blogging is currently my favorite hobby and income stream. I started The Money Galileo to share ideas with people like you while getting rewarded for my efforts.
The good thing is that there are numerous topics to create a blog around. It only has to be something that a significant number of people are searching on the Internet. Your work will be to give detailed answers that solve their problems.
Most of the hobbies listed here can also be blog niches where you target a specific type of Internet user.
In a nutshell, you need to buy a domain name plus hosting, install a web builder like WordPress, and create posts for your blog. Be sure to optimize each post for search engines and promote it on social media. Once you start getting traffic, monetize your blog.
How to make money as a blogger:
Selling your products (physical or digital)
Affiliate marketing
Sponsored posts
Ads
If you put in the effort to create outstanding content that can attract backlinks and shares, you may see the results faster.
Tip: Read my detailed guide to starting a blog for beginners.
Freelance Writing
You can earn money by creating written content for other people as a freelance writer. It's a great option if you're knowledgeable in a specific subject but aren't ready to create a blog.
Here are some types of freelance writing:
Content writing: Involves articles and other website content.
Copywriting: Involves copies such as sales emails.
Ghostwriting: Writing content while the credit goes to your client.
Freelance sites like Fiverr are widely used for getting writing jobs. Submitting high-quality work is essential for getting better reviews and more tasks.
E-book writing
Writing e-books is a perfect option to share information with readers in digital format. It enables you to reach people from around the world as they use their mobile devices and computers.
Your e-book's topic should be well-researched to ensure that it attracts an audience. The design is also a factor worth paying attention to. You can always hire an expert to do some of the work for you.
When the e-book is ready, publish it through a service like Kindle Direct Publishing from Amazon to reach more buyers online.
3. Photography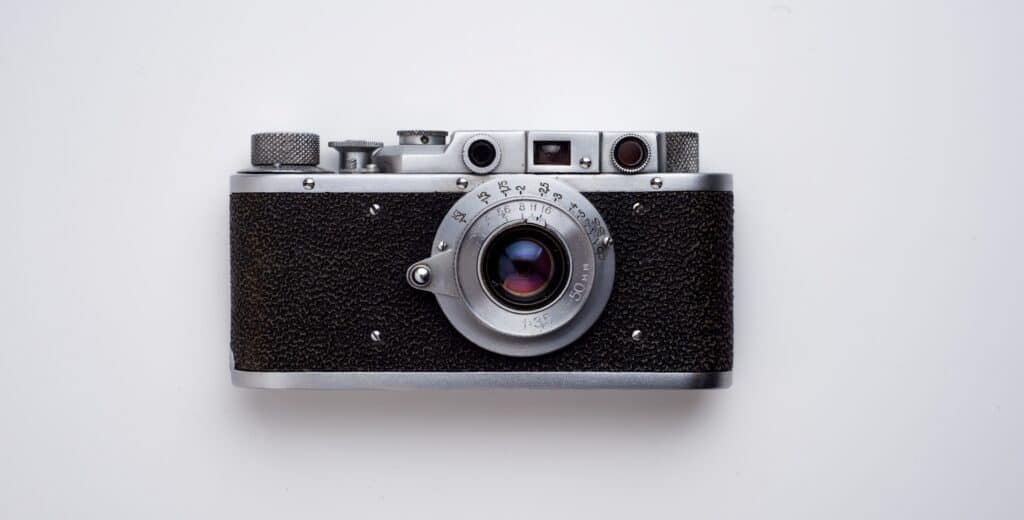 Whether you've been taking photos for years or you're just beginning, there are several ways to monetize the hobby. In case you have a professional DSLR camera, you're good to go.
If you're a beginner, an entry-level camera can do the trick as you build your photography business. Even a good smartphone works for some photography monetization strategies.
As a photographer, here's how to make money from your photography hobby:
Do event photography: This is a popular way to generate income as a photographer. Go to birthday parties, weddings, and other formal occasions.
Take photos for businesses: Most businesses need images to showcase their products and services. It could be for their website, social media pages, among others. Reach out to small businesses near you to find out whether they need such services.
Sell your photos: Sites like Dreamstime accept high-quality phone and camera photos. Another option is to open an online photo store.
Become an influencer: Use Instagram to promote your photography. Build your following using relevant hashtags. It becomes easier to get noticed by brands.
It's good to spend some time perfecting your skills and creating your portfolio when starting out.
4. Proofreading
Are you good at spotting grammatical, spelling, and punctuation errors in a text? Not many people have this ability. If you can easily catch such mistakes as you read, it's time to work as a proofreader and get paid.
Some proofreading jobs require you to have a degree in English or a related field. But your skills are enough to get you hired. You only have to take and pass any proofreading tests given to you to prove your competency.
One way to find proofreading jobs is by becoming a freelance proofreader. All you need to do is create an account on a freelancing site like Fiverr. It's a great platform to start out and gain some experience.
Tip: For more information on starting a proofreading business, check out this 76-minute workshop from Caitlin of Proofread Anywhere. It teaches you how to attract proofreading clients and be on your way to financial freedom within a short time.
5. Typing
You're eligible to apply for typing jobs if you can type quickly.
Data Entry
Data entry is a simple typing job that doesn't require a lot of experience. The best place to find such jobs is the Internet.
Check out freelance sites and job boards for data entry opportunities. But you need to know that there are lots of scams out there.
Don't take any gig unless you're sure it's real and you'll get paid. It's good to ask for a deposit before taking on any tasks.
Transcription
This involves converting audio or video files into text. All you have to do is type what you hear.
If you can understand different accents, this kind of work might fit you. Also, transcription software can get the job done quicker.
Being a general transcriptionist online doesn't require a certification. But you may have to pass transcription tests before getting hired. Sites like Scribie offer transcribing jobs where you get paid per audio minute.
Tip: Feeling new and would use some training? Feel free to take Transcribe Anywhere's mini-course on transcription.
Captioning
Unlike transcription, captioning involves typing subtitles for videos. Besides films and TV, captions can appear on YouTube videos, online video courses, and more.
Similar to the others, captioning jobs are mostly available on freelance sites and job boards.
6. Gaming
Many people play video games for entertainment purposes. But as we've seen with gamers such as PewDiePie, it's possible to turn gaming into a money-making hobby.
Whether you like playing your favorite games on mobile, PC, or console, there's a chance for you to earn some extra bucks.
Streaming Video Games
This is probably the go-to for most gamers. You stream video games (like PewDiePie) on YouTube, Twitch, or Facebook.
How to make money as a streamer:
Do affiliate marketing.
Get brand sponsorships and deals.
Ask for fan donations.
Enable ads in your streams.
Earn money from subscriptions.
These monetization methods work on most online streaming platforms. Every site has its requirements when it comes to things like subscriptions and ads.
Game Testing
Game testing is all about playing video games and reporting your experience to the developers. As a game tester, you ensure a game is fun and entertaining before its release.
A degree in game design, computer programming, or any related field comes in handy when applying for game testing jobs. But it's possible to win the hearts of companies by developing your game-testing skills.
Check out gaming studio websites and job boards for such opportunities.
Professional Gaming
In professional gaming, you're required to be skilled at playing a specific game. This means a lot of practice.
After that, you're free to enter gaming tournaments with cash prizes. A simple search online can help you find networking and gaming opportunities.
7. Web Development
You might have learned web development as a hobby. And maybe you've built several websites for your friends or family members while practicing. Well, you can now turn code into cash if you work as a web developer.
When it comes to web development, programming skills come in handy. This means that being proficient at one or two programming languages can quickly get you related jobs.
But most clients are busy people who don't want to know much about languages. You only need to show them some of your work for them to consider you.
You don't even have to learn how to code if you don't have the skills. Website builders like WordPress are available to use for free. Combine that with another WordPress web builder such as Elementor and you'll have a good-looking site.
The obvious way to make money as a web developer is to develop and maintain websites for individuals and businesses. Also, you can create website templates that people pay to use on their sites.
It's best to do more than just developing sites to ensure you leave your clients happy. It won't hurt to advise them a bit on things like web security, email hosting, and other tools to use.
8. Graphic Design
Graphic design is part of almost everything you can see. It could be a book, a car, or even a bottle cap. If you're doing graphic design as a hobby, it's about time you make some money.
Nowadays, graphic designers are in demand online. You don't even need a degree in graphic design or related fields to land clients that pay well.
The best approach here is to show your uniqueness and creativity through a portfolio featuring some of your best designs. These can be logos, e-books, and brochures, among others.
How to make money as a graphic designer:
Become a freelance graphic designer: Sign up with freelance sites to find clients that need your services.
Start a print-on-demand business: Sell your designs on products like t-shirts, mugs, and phone covers.
Create templates: Many bloggers and business owners have no time to design e-book covers, pins for Pinterest, and more. So, create a collection of templates and sell it to them!
Develop fonts: Everyone likes a stylish font. If your handwriting is good, you can turn it into a font.
Make printables: Online platforms like Etsy allow designers to sell printables. They include monthly calendars, meal planners, and coloring pages.
It helps if you keep up with the industry trends as much as you can. This way, you're sure that whatever you create appeals to your client's audience.
9. Shopping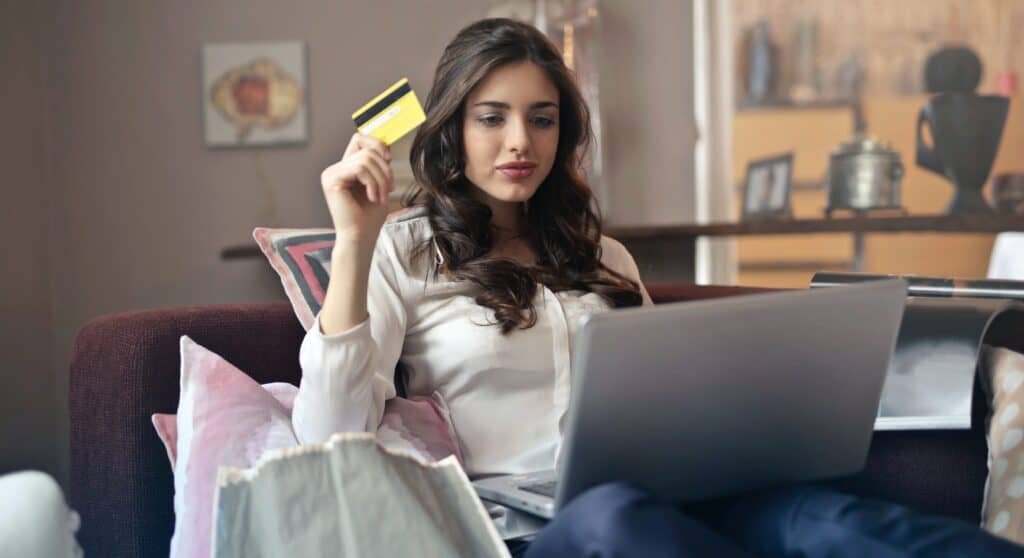 You don't always have to spend money to enjoy your shopping hobby. Shopping is one of the best hobbies that make money because it's possible to do it for other people and bring in extra cash.
If you're good at picking the freshest produce, you can get paid to shop for groceries on Instacart. It works just like regular shopping, except you're earning money from it.
You only have to download the shopper app, get approved, and choose what you want to shop for people.
An in-store shopper's work involves hand-picking groceries and preparing them for delivery by drivers. A full-service shopper is required to shop and deliver the items using a car. And you work any time you want.
Other than that, you can sign up with Ibotta, MyPoints, or Tada to get rewards for your daily purchases. The good thing about such apps is you get cashback on either in-store or online shopping.
10. Driving
Driving can be an activity to do for fun. You might be doing it because you don't want to idle your new car. It would be great if you used the opportunity to make money on the side.
How to make money as a driver:
Drive passengers: Uber and Lyft are some companies that allow drivers to make money driving people to local destinations.
Deliver orders with Doordash: Become a driver on Doordash and get paid for offering delivery services. As a dasher, you work at your own hours delivering food to customers. All you need is a car, bike, or scooter.
Deliver food with Postmates: Another option to work as a delivery person is by joining Postmates. You acquire earnings and tips for each food, drink, or retail delivery you make. And you work any time you want.
Help people move: A sizeable car can do the job. If you have a pickup truck or cargo van, you're free to offer moving services on a site like Dolly.
Advertise on your car: This is an option if you don't want to drive more than you normally do.
Most of these driving opportunities may require a background check and car inspection. Be sure to have all the required documents.
11. Dog Sitting
Dogs are great pets to have around. If you're a dog lover, you should consider sitting and walking dogs for pay.
Many dog owners don't have enough time to take care of their dogs every day. They could be busy at work or may have taken a trip far from home. So, they require someone else to oversee the well-being of their pets for them.
You can start a home-based dog-sitting business and have people bring the animals to you. Or you can go to the owner's house and watch over the pets there. Both options may have laws and requirements that vary by location.
Another way is to join Rover as a sitter. The site connects you with dog owners in your area. All you have to do is create a profile, choose the types of dogs you can take care of, set your working days, and earn per service.
12. Social Media
Some of us spend a lot of time on social media. That could be Facebook, Instagram, or Twitter. Reacting, liking, and tweeting never get boring.
It helps if you also find a way to make money while on social media. This approach ensures that your favorite social app isn't just a time suck.
How to make money on social media:
Become a social media manager: This works for all sites that individuals and businesses use to build their online presence. If you need to enhance your skills and qualify for more of these jobs, take short courses on social media strategy or something related.
Publish sponsored posts: Such posts are those which you get paid to publish. Most of the opportunities are on Instagram.
Promote other people's products: Social media is perfect for finding people to purchase affiliate products. For instance, promoting marketing software on a Facebook page targeting business owners.
Do bug bounty hunting: It works well if you have some web security skills. Any high-quality reports on the vulnerabilities of a site can fetch good money.
Generate leads for businesses: If you can find leads and customers, many businesses online will be glad to work with you. You can even offer a free lead to make them trust you.
Related:
13. Creating Videos
At one point in your life, you may have created a video for fun. Or you've probably done it many times because you like it. If you do it to pass time, you might as well earn money from it.
Similar to taking photographs, you don't need any expensive equipment when starting to make videos. Many smartphones have high-quality cameras that capture great videos.
As you might know, YouTube is one of the best online platforms to upload videos and get paid.
How to make money as a YouTuber:
Sell your products and services.
Promote affiliate products.
Get brand sponsorships and deals.
Join the YouTube Partner Program to earn from ads.
Keep in mind that your YouTube channel needs 1,000 subscribers and 4,000 watch hours over the past 12 months to qualify for showing ads. It's best to go for the other earning strategies while starting out.
14. Video Editing
It doesn't matter if you only prefer to edit videos and not make them. There are many companies that use videos in marketing. And that's a chance to start getting paid for your video editing skills.
How to make money as a video editor:
Work as a freelance video editor: Join a site like Upwork and search for video editing jobs.
Teach people how to edit videos: Most times, you only have to share your screen. So, you don't have to show your face for that. The other option is writing tutorials.
Edit videos for YouTube channels: Many YouTubers are busy people and don't have time to edit their videos.
Remember, video editing can be demanding. You have to learn and perfect your skills to make your clients satisfied.
15. Crafting
Like creating decorative items with your hands? Crafting can be a fun hobby to make money if you know which products are in demand and where to find buyers.
Depending on your skills, there are numerous profitable craft hobbies to take on. Here are some crafts that make money:
Sewing
Embroidery
Crotchet
Pottery
Papercraft
When starting out, it's a good idea to sell your crafts on online platforms like Etsy and the Facebook marketplace. Etsy is perfect for reaching millions of people looking for handmade products. You can test a few items first before scaling up.
Another way is to set up an online craft store using Shopify. Here, you have more control of your craft business.
Whatever option you choose, taking high-quality photos and writing good product descriptions are essential for attracting customers. Marketing your crafts online is also necessary.
Related: How to Make 500 Dollars Fast
16. Using the Internet
Everyone likes to browse the Internet. It's what you're doing right now. While most times you surf the web to find information, other times you might be online just to pass time.
How to make money browsing the Internet:
Join Swagbucks to get paid for searching things through their site.
Use Ask Wonder to earn money researching various topics.
Sign up with MobileXpression to get rewards for sharing your browsing data.
Sites like Swagbucks offer more ways to maximize your earnings. These include completing online surveys, doing daily tasks, and referring others. Setting aside a few hours each day is essential for boosting how much you earn.
17. Drawing and Painting
You may not be able to create a masterpiece that gets instant fame and fetches millions of dollars. But you can still make money from your art hobby.
How to make money as an artist:
Sell your drawings online: Etsy is a great online marketplace to list your art for sale. You only have to find out what's trending and be creative!
Turn your drawings into vector designs: Do this using an Adobe app. Upload the images online so that people pay you for a license to use them as icons, logos, and more.
Submit your art in competitions: Any original concept can win you cash and other prizes. Do a search online to find local and international art competitions.
As an artist, being unique goes a long way. You don't want to get into trouble for copying others' works.
18. Cooking
Cooking is one of the best hobbies that make money at home. Everything can be done right from your kitchen!
Aside from offering your services at events, there are more ways to turn it into a profitable business.
How to make money as a cooking hobbyist:
Offer cooking lessons: You can either have physical students or do it in front of the camera. As mentioned earlier, videos are perfect for connecting with an audience.
Sell your recipes in an e-book: If it's possible for you to explain how you prepare various meals in writing, go for it. You just need to be clear about the ingredients, measurements, and steps.
Promote the products you use as an affiliate: You can start a food blog or YouTube channel for this purpose. Include the affiliate links in your blog content or YouTube video descriptions.
If you want to share whatever you like cooking with people, open a restaurant. But like any other business, it requires a solid plan.
19. Music
This is for anyone that likes doing music. While it won't be easy to earn money with a hobby of creating songs, it's still possible.
How to make money as a musician:
Earn streaming royalties through digital distribution: Spotify is one streaming platform to get paid when people listen to your songs.
Play live music: This is a good way to build a fan base while generating income. You can either use a gig-booking site or network with relevant people.
Sell your lyrics and songs online: You either do this by becoming a freelance songwriter or through sites like Songbay.co.
When it comes to music, making a few good ones can get people noticing and hence more opportunities.
20. DJing
Can't sing but have music-mixing skills? You better become a DJ! While a lot of people do it for fun, you can do it to make money on the side.
How to make money as a DJ:
Work at events: Offer your services at local weddings and other occasions that need a DJ.
Plan your own parties: Find venues like bars and clubs, partner with the owners, and get paid for entertaining the crowd.
Share your DJ mixes online: Build an audience by promoting your mixes on the Internet. This is a great approach to getting more DJing gigs.
While starting out, go for gigs that have a DJ setup. It's best to buy your own equipment after gaining some experience.
21. Manual Work
Some people like lifting, pushing, and pulling things. It's a chance to build some muscle and stay fit.
If that's you, there are several options for you to make money doing such jobs. Most of them don't require any special skills.
How to make money as a manual laborer:
Apply for Amazon warehouse jobs: These jobs involve sorting and packing customer orders. It's all about getting up and moving around. There are several shift options to choose from, including nights, days, and weekends.
Find gigs on Craigslist: The site has local classifieds and forums for different types of jobs, including manual labor. Be sure to carefully read each detail because some gigs involve tools and machines.
Join TaskRabbit: Being a tasker on TaskRabbit is another way to get hired for jobs such as moving stuff and home repair. Getting better reviews and ratings means more work for you.
This type of job can pay as much as office work if you put in some effort and make your services worth higher prices.
22. Comedy
Like making people laugh? Here is some good news. You no longer have to do that for free!
While comedy can be a challenging career, it's possible to make money on the side doing it.
How to make money as a comedian:
Do standup comedy.
Work as an MC at events.
Write a joke book.
Write humorous speeches for people.
Create and monetize comedy videos on YouTube.
If you want to create an income stream out of comedy, you have to be ready to grab any opportunities near you. Know places where you can perform your acts and network with others.
23. Bartending
While working at busy bars can be stressful, you can make money from it if you like it.
You don't need to go to a bartending school. However, it's good to learn the ropes by starting out as another bartender's assistant. This way, you have a chance to master the terms, brands, and usage of specific barware.
Also, mixology skills come in handy if you want to work at the bars. Customers always love beautiful and thoughtful drinks. And that can earn you more tips.
Depending on where you are, you might need a bartending license before you start to work. Even if not required, your license can give you an advantage over others when looking for a bartending position.
Being a bartender isn't easy. But if you're good at multitasking and working under pressure, the work suits you.
24. Gardening
If you like spending time in the garden, it's high time you turn the hobby into an income source.
Unlike farming, gardening involves the small-scale growing of fresh produce, mostly on a part-time basis. You don't have to worry about buying land. The garden around your house does the trick.
How to make money as a gardener:
Start a small backyard plant nursery: Find two or three plants that are in demand and use little space. You can then sell them to flower shops, vendors, and other locals.
Grow and sell herbs: Many herbs are easy to grow. And there are lots of fresh herb users to whom you can sell.
Sell organic produce: Grow fruits and veggies to sell at the market. This might require you to invest more time and money.
Make fruit smoothies: This is a perfect option if you're looking for more profit. You'd be surprised how much people are willing to pay to stay healthy.
Keep in mind that you might not make as much money as a farmer can. But being a gardener is great for generating a side income all year round.
25. Modeling
You can make money from modeling too if it's an activity you love. While looks play a huge role, it's not always about them!
Your uniqueness can work well for you in the modeling industry. So, forget about any "requirements" you don't have and focus on standing out. There are lots of opportunities for the average person too.
Agents come in handy when building a modeling career. But you can still land gigs without them.
How to make money as a model:
Become a fashion model: Get paid to be photographed in the latest outfits.
Do commercial modeling: It's all about appearing on TV or other visuals endorsing a product.
Work as a stock photography model: If you have a personality that fits a specific photography concept, this is a great idea.
Start a modeling agency: This is a perfect choice if you'd like to mentor other models.
Modeling requires you to dedicate a significant amount of time to it. But you're free to only take the gigs you like.
26. Dancing
Dancing can be a great way to keep fit, have fun, and also make money on the side.
Being a hired dancer for events isn't the only option when it comes to getting paid to dance. In fact, there's a lot of competition and the payment may not be enough.
How to make money as a dancer:
Create dance videos for YouTube: You can then monetize them by promoting dance-related products. Include ads in your content once you hit the YouTube Partner Program's requirements.
Offer dancing lessons: If you're good at a specific type of dance, find students in your area to teach. Another option is to do video tutorials online.
Work as a choreographer: Create dance moves for stage, TV, or music video performers.
Participate in dance competitions: It can even be a local show. You get a chance to compete for huge cash prizes and network with others.
It works best if you specialize in one or two dance styles, practice, and not give up too soon.
27. Antiques and Collectibles
If you're a person who likes collecting stuff, you can make money from your antiques and collectibles.
Many artifacts have lost their value. But you can still generate extra bucks by buying and selling them to other hobbyists.
How to make money from antiques and collectibles:
Sell antiques at a physical store: It has to be a location with lots of interested passers-by. It's easier to make a buying decision if people can see and touch the items.
Sell online: Sign up as a seller on sites like eBay or start your own online store.
Antique shows and fairs: This is a good idea because you get a chance to meet lots of interested buyers in one place.
While buying and selling antiques is one of the profitable hobbies that make money, it requires some market research. Only purchase items that can be sold for a higher price later.
28. Watching Movies and Videos
If you like watching movies and videos like me, you've probably wondered how you can make money from it. There are several sites online that can pay you for it.
How to make money watching movies and videos:
Sign up with InboxDollars: You earn points for watching different types of videos on the site. Aside from that, other daily tasks are available to maximize your earnings. Get a $5 bonus for joining InboxDollars today!
Review movies online: ScreenRant is one example of a site that pays users for contributing high-quality written content. You can write about movies, reality TV, or comics.
Create a movie review blog: If you have lots of knowledge and ideas to share when it comes to movies and shows, this option is for you.
You no longer have to only watch stuff as a pastime!
29. Event Planning
Maybe you're known for organizing birthday parties or other occasions in your area. Becoming an event planner can suit you well.
Planning events takes a significant amount of time and effort to ensure attendees have a nice experience. And so, you deserve to get paid for your work.
Some skills that come in handy include knowing about trends, being organized, and networking. You don't want people wondering where the event photographer is or questioning the music the DJ plays.
Hospitality, public relations, or marketing degrees are useful if you want to pursue an event planning career. But it's possible to monetize the hobby without a degree by working on smaller events.
You only have to do good work for any client you get. This way, they may give you more opportunities in the future or recommend your services to others.
30. Sports
Most of us have at least one sport we love. Sports are perfect for keeping the body in good shape.
They can also be great hobbies to make money without being a professional athlete. We all know that it can be quite challenging to get on a team of a specific level that pays well.
How to make money as a sports hobbyist:
Become a referee of local games.
Train people as a coach.
Write about sports for a local newspaper or magazine.
These opportunities require you to be an expert at a particular sport. So, it helps if you have skills from high school or other minor leagues.
31. Tours and Adventures
Do you enjoy tours and adventures? If you do, giving people tours can make you money on the side.
Becoming a certified tour guide can help you get more clients. But you can still offer tours in your area for extra income.
Many tourists prefer having nothing but a memorable experience. That's why you may stand out by offering local tours. It's a chance to explore your hometown while putting something in your pocket.
If you're a student, one way to make money in college is by giving campus tours. Your work is to educate visitors about your institution. You can apply for the position through the campus job board.
32. Cuddling
It might not be the first money-making hobby that comes to mind. While it's quite an unusual way of making money, you can get paid to cuddle with a stranger. That's only if you're comfortable doing it.
Many people out there have different problems. And they're willing to pay someone to cuddle with them.
Most professional cuddlers are females. But men can still do the job, although it might be a bit challenging to find such opportunities. This is because many clients are also males.
As a cuddler, you need to be always hygienic. This means cleaning your teeth and taking a bath before going into a cuddling session.
It's easier and safer to find these gigs through cuddling companies. One of them is Cuddlist. The company offers training on what you need to know about cuddling with all types of clients.
33. Woodworking
Maybe you spend your free time building different types of furniture because you like woodworking. Now, here is a chance to use your skills to generate extra income.
How to make money as a woodworker:
Sell custom pieces of furniture: You can work with local customers or list your woodwork products and services online.
Flip furniture: You don't have to make furniture pieces from scratch. Buy old ones, restore them, and resell them with their new design.
Offer woodworking lessons: Find students in your area for personal training or teach people online.
Aside from the tools of work, you only need your workshop or garage to make money from woodworking. Be sure to clear the space, set up workbenches, and moderate the temperature.
34. Cleaning
Everything looks better when clean. If you would like to make extra income from cleaning, there are several side jobs you can do. It's also possible to create a business out of it.
How to make money as a cleaner:
Clean houses: Many people don't have time to tidy up their places. Starting a local house-cleaning business can be profitable for you.
Pick up trash: Some places to collect garbage are parking lots and business properties. You only need to contact relevant people for inquiries.
Be a pooper-scooper: If there are lots of dogs in your area, you could get paid to remove dog waste. This service can be coupled with dog sitting.
Most cleaning jobs don't require expensive equipment. Some things you need to start out include brooms, dustpans, and litter grabbers.
35. Flying Drones
Flying drones is one of the best hobbies that make money. That's because drones are becoming more popular in photography and video-making.
How to make money as a drone pilot:
Sell aerial photos and footage: This works well if you have a drone with a high-quality camera. You take random but creative photos and videos to get paid when someone buys a license to use them online.
Offer your services at events: Occasions like weddings need to be memorable. If you're good at choosing shooting perspectives, becoming an aerial wedding photographer and videographer is great for you.
Advertise other businesses: Drones are great for creating marketing videos and images for restaurants, real estate, and other properties. Most customers love having a clear picture of the place before paying anything.
It's good to perfect your drone skills before getting into the business. Also, effective promotion of your services is necessary for getting more jobs.
Start Making Money from Your Hobby
We all have different hobbies. And it might appear like some of them are easier to earn money from than others.
If you're confident that a specific idea can generate income for you, go for it. Just be sure to put in some effort.
You'll surely enjoy having your dream to make money from your passion (or anything else that doesn't stress you out) come true.
For more information, here are the actual steps to turn your hobby into a side hustle or home business.